User Interface
This section introduces parts of the CamBam user interface and explains some terminology used.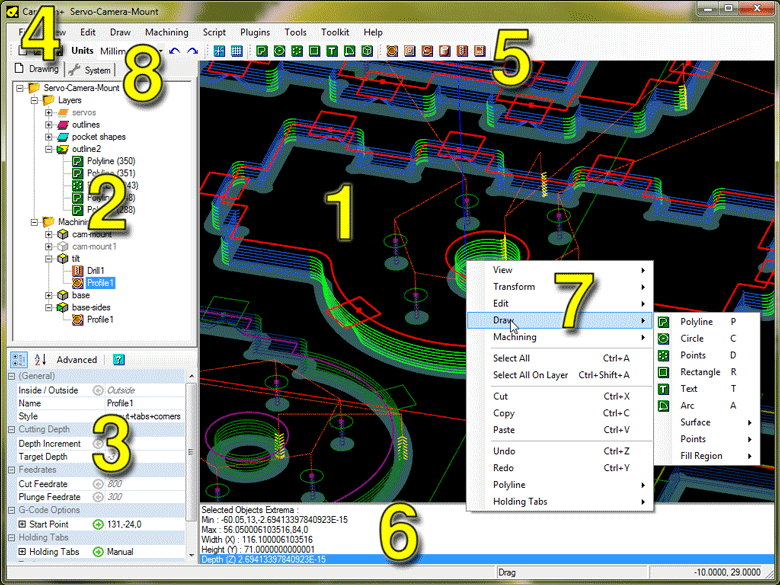 1. Main Drawing Window

3D View of the current drawing and toolpaths.

5. Tool Bar

Short cuts to commonly used tools and settings.

2. Drawing Tree View

Shows all layers, drawing objects and machining operations (mops) in the current drawing.

6. Message Window

Errors, warnings and informational messages are displayed here.

3. Object Property Window

Display and edit properties of objects that are selected in the drawing window or drawing tree.

7. Drawing Context Menu

Menu for commonly used routines and operations applicable to selected objects.

4. Main Menu Bar

Main menus for the application.

8. System Tab

Provides access to settings common to all drawings such as general configuration settings, tool libraries, machining styles and post processors.